About Us
About Specseal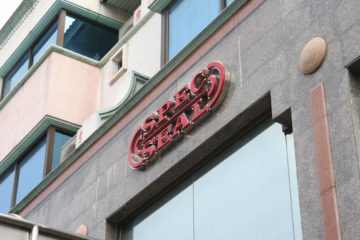 Specseal Company Limited
Founded in 1989 by skilled professionals, with outstanding visions of innovation and distinctive strategies. At Specseal, we take pride in our high-quality products, exceptional services, and corporate social responsibility. These qualities make Specseal the most respected sealing solution company in Thailand. Specseal has been certified "A" Grade Vendor by leading manufacturing companies across Thailand for 3 decades.
Mission
To sustain the company value as Thailand's leading seals specialist with outstanding visions of creativities, best products provider and impeccable customers' services.
Timeline
Specseal Co., Ltd. was founded on 9 May 1989 with a vision to bring high-quality seal and O-ring solutions at reasonable prices to Thailand's industries while aiming to develop long-term relationships with our clients. Over 30 years have passed since then, however, our vision remains unchanged, and we will continue to offer excellent products and services to our valued customers.

May 1989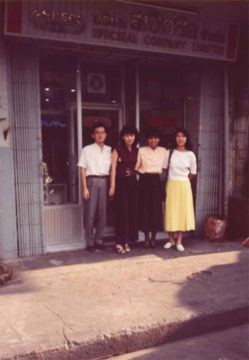 Specseal Co., Ltd. was founded on 9 May 1989 in Chula Soi 16, Bangkok
January 1991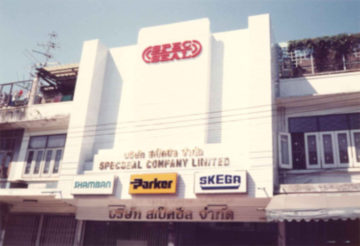 Specseal moved to a larger building in the same area.
January 1997
Specseal relocated to Krung Thon Muang Kaew building on Sirindhorn road, Bangplad, Bangkok, which is Specseal's headquarters nowadays.
March 2000
The first Seal-Master, a top-class CNC system for manufacturing seals from Europe along with high-quality raw materials, arrived at Specseal headquarters enabling Specseal to manufacture made-to-order seals and custom-made parts in any materials, any sizes, and any quantities. Currently, we have 6 Seal-Master machines in total, the most in-house CNC seal-making machines in Thailand
April 2003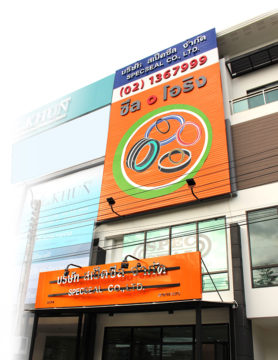 Specseal opened the first branch in Bangna district, Samut Prakan province
in response to the increased demand of our customers in the East of Bangkok
August 2006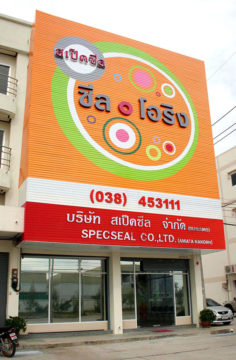 Specseal opened Amata City Chonburi office to better serve our customers' needs in the eastern seaboard of Thailand
January 2007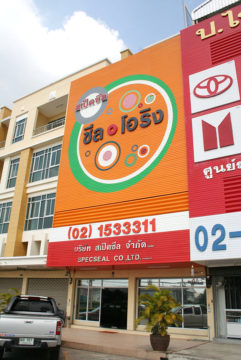 Specseal opened Rangsit office in Pathum Thani province to better serve our customers' needs in the nearby provinces and the Northern region of Thailand.
June 2017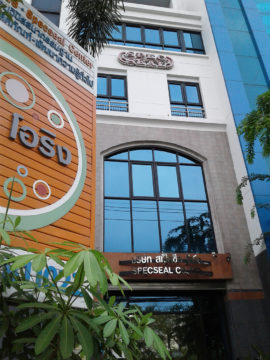 Specseal opened Specseal Center Bangna as a product training center for our customers. In addition, Specseal Center also serves as a meditation training center, which is open to our clients and the general public. Specseal Center is one of our many CSR initiatives and programs we have done throughout the years.